Can you remember how it felt like the last time you wore a classy new pair of shoes to work? The extra attention you got from your colleagues, the hundreds of questions you got about where you bought them from, how much they cost and of course, being called names like "Chairman" and "Big man" all through the day. You also get this when you wear the best wedding shoes. Pretty sure there was also an extra bounce in your step throughout that day, and you felt like nothing could stop you in those shoes. It's amazing what a good pair of shoes can do for your confidence, isn't it? Trust me, we know all about it.
A good pair of dress shoes isn't only an investment, it's a necessity at this point. Depending on the nature of your job, and the daily dress code, you might want to have a couple of dress shoes, appropriate for formal wear and occasions, in your collection. Remember, your choice of shoes can make or break your outfit, so it's important you know the right pair to choose. Many of the shoes in this list can be made of leather, it is therefore important to know how to take care of them. Now, if you're looking to get one or two, but are confused on which one(s) to get, don't worry, we've got you covered and this piece will narrow your options down to the best five to make your decision easier. Let's get right down to it, shall we?
1. Oxfords
You were expecting this, weren't you? Of course, you should! Oxfords are the ultimate and supreme dress shoes. If you had to spend your money on just one pair of dress shoes, then they should be your first choice. They go with most formal options, so you can always count on them for big work events or even if you have to throw on a suit.
They are as versatile as they are timeless. You can usually recognize an Oxford with the "Closed lacing" system. The eyelet tabs are stitched underneath the top of the shoe (otherwise known as the vamp), or to make things easier, just look at the top of the shoe, near the eyelets, if it forms a "V" instead of a set of parallel lines, you've got an oxford, and that sleek design means you're going to look as dapper as possible for any dressed-up occasion.
We recommend the Brown Leather Oxfords when pairing with a grey, dark brown or navy suit, or you can just go with the all-purpose Black colour.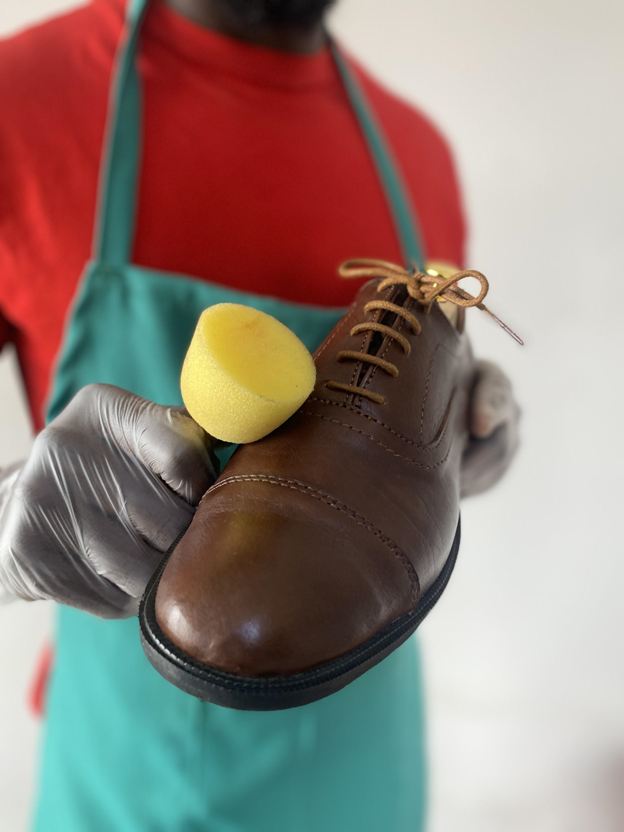 2. Derbies
Derbies are technically a bit less formal when compared to Oxfords, but a good pair can work with most suits still. Unlike the Oxfords which use the "Closed Lacing" system, Derbies usually feature an "Open Lacing" system, where the eyelet tabs are left loose. The great thing about them is that the fact that they're not as formal as Oxfords, gives them a wider range of styling options, from formal occasions with a suit to casual and smart outfits. It's all about knowing the right pair to choose for your needs. Where Oxfords are more rigid, Derby shoes are slightly more relaxed and comfortable.
Since we're focusing on formal looks for your workplace, be sure to choose a sleek design that'll look great with your suit. We recommend black leather in this case but you could also go with a dark brown tone. Also, make sure to pick one with a slim shape to ensure a smart and polished appearance.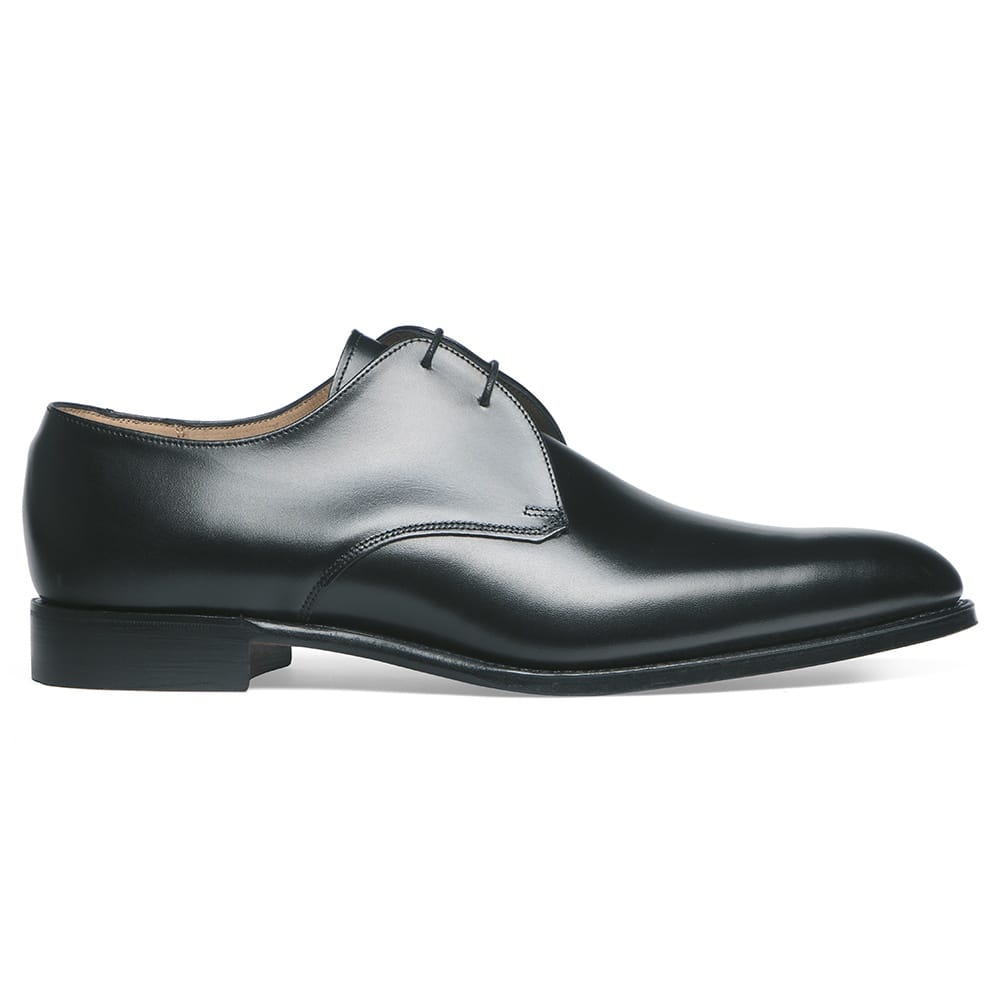 3. Brogues
You know how you see some shoes and they have some decorative perforations on the outer leather. The pattern of holes is called "Broguing". An interesting thing to note about these shoes is the fact that the holes were originally designed to let water escape from the shoes, but today, they're purely for aesthetic and decorative purposes.
There are several types of Broguing techniques; Full Brogues or Wingtips, Half or Semi Brogues,
Quarter Brogues and so on. We'll spare you the boring details because that's not what you're here for. They're great shoes for the workplace because they can come in the form of Oxfords or Derbies, but the unique perforations add an element of excitement to any outfit.
One important thing to note when choosing Brogues for formal outfits and occasions, however, is to always go for those with minimal perforations. It presents a more formal outlook, compared to those with numerous perforations. Pick a slim pair, in a classic colour (the usual suspects; Black or Brown) and with your suit or nicely tailored trousers.
4. Monkstraps
Monkstraps have grown increasingly popular over the years and even though they've been categorized as shoes for the modern man, they're one of the oldest styles of shoes known. They're less formal than the Oxford and Derby but still do very nicely with your business looks. The Monkstraps features no lacing and is instead supported by a broad strip of leather across the vamp, fastened with a buckle. The buckle could be one (Single Monkstrap), or two (Double Monkstrap), or even more. The straps are usually adjustable as well, which makes them quite comfortable.
You actually can't go wrong with either the single or double Monkstrap, but some might say the single gives you a more formal feel compared to the double. One thing is for sure though, they make for very good alternatives to the Oxfords and Derbies.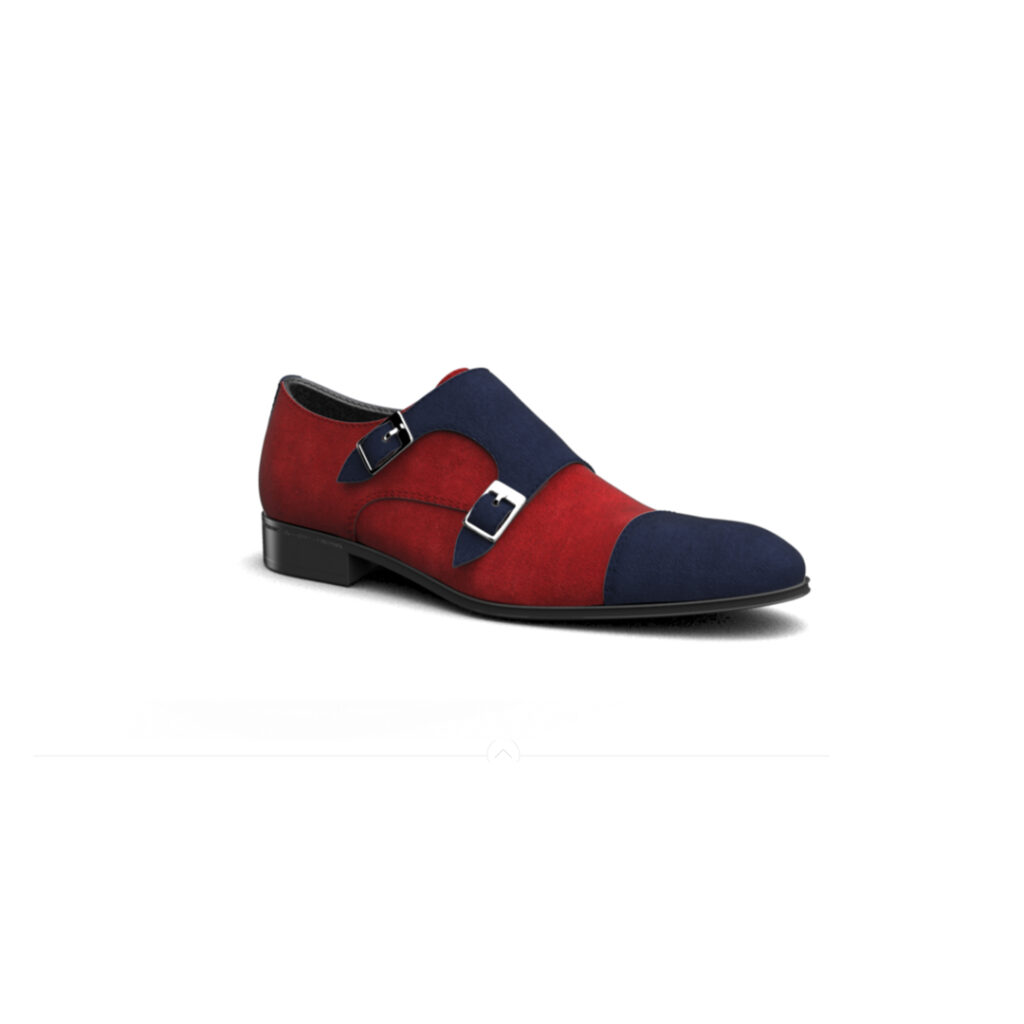 5. Loafers
Loafers are relatively minimalistic, but at the same time, easily adaptable for different looks and seasons. They are classic slip-on shoes that don't feature lacing or other types of fastening. Generally, Loafers are perceived and considered as casual shoes, but they can offer you a wide range of styling options, including many that are formal.
There are different types of Loafers; Penny, Tassel, Bit Loafers etc. The major key to pulling off Loafers for formal looks is choosing the right material. Patent Leather, in the classic colours (Black or Dusty Brown) usually works like magic! Loafers always present a relaxed, yet sophisticated look.
On another hand, if your workplace allows native wear on Fridays, then Loafers are the perfect choice for your favourite native attire. They also come as Suede but don't worry we know how to clean them, You don't get that type of versatility from many other shoes.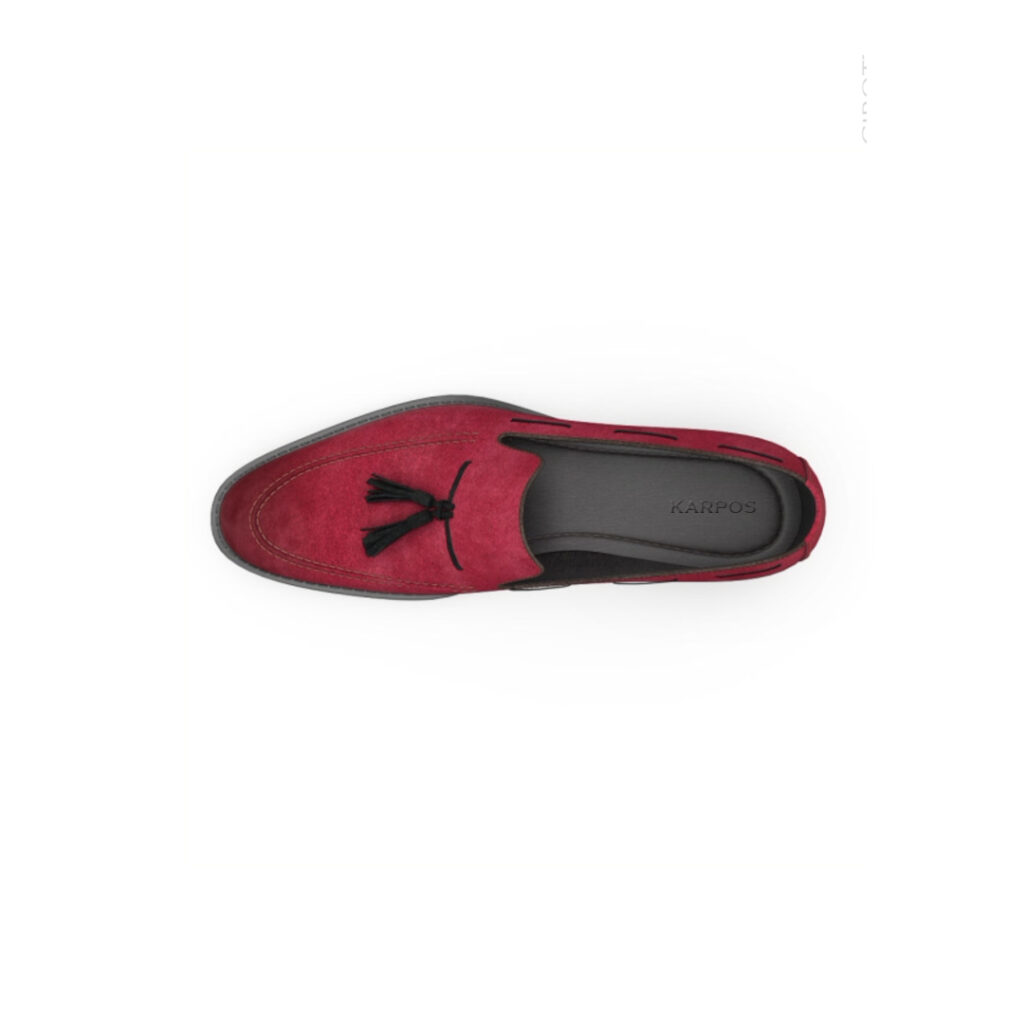 In conclusion, if you're looking to get a new pair of shoes for work purposes, this article should make your decision process much easier. Always remember, there's no such thing as having too many dress shoes!